While you are trying to delete .exe files from the desktop you get a message saying: Cannot delete file: cannot read from the source file or disk (Windows XP) or  File in use: The action can't be completed because the file is open in another program (Windows Vista).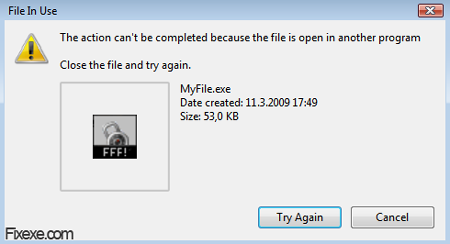 In most cases this is caused by explorer.exe, which is accessing to this file. You can kill explorer.exe via task manager (CTRL+ALT+DELETE). Note: your desktop will go blank. While explorer.exe is not running you can delete your file accessing it via task manager. To run it again, simply press Windows button (keyboard) + R, type explorer.exe and hit enter.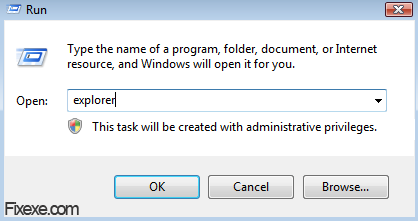 If method described above won't work probably means that some 3rd party program is using exact .exe file you trying to remove.
In this case you can simply use a tool called Unlocker, which can be downloaded from our site:

Unlocker (210.6 KiB, 7,152 downloads)