YouTube has been really slow for the last few weeks, some people say months. It takes ages before you can play a video, all you see is endless loading and very slow buffering. Let's presume you don't have a dial-up connection. If you do, it's very advisable not to run videos in a high quality (HQ) or high definition (HD).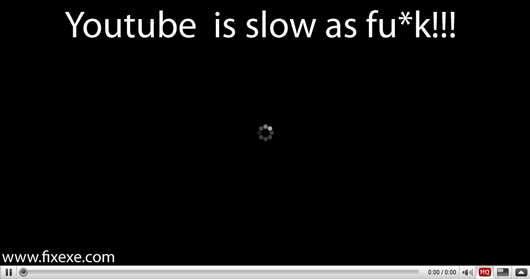 If you have a ADSL connection or higher, follow these steps to make YouTube loading fast again. We are going to change the DNS servers you got from your ISP.
This particularly method, to speed up YouTube is shown for Windows Vista, but should look quite similar on Win XP, or even on Windows 7 and Windows 8.
Go Windows Start button, and run Control Panel.
Click on Network and Sharing Center.
Select Manage network connections.
Double click on active internet connection, probably named as Local Area Connection.
Click Properties.
Now double click Internet Protocol Version 4 (TCP/IPv4), located in middle form.
Select Use the following DNS server addressed, and change them to:
Preferred DNS Server: 208.67.222.222
Alternate DNS Server: 208.67.222.220
Updated on 10.01.2013: If you are located in Europe, I would recommend you to use Google's public DNS servers:
Preferred DNS Server: 8.8.8.8
Alternate DNS Server: 8.8.4.4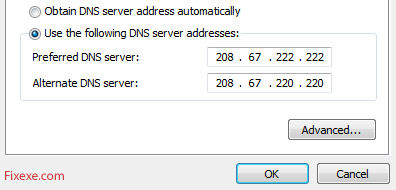 Click OK to confirm changes to Open DNS servers.
Great. YouTube videos should be loading fast again.
Just a tip. If you are wondering to what server does YouTube redirect you (from where videos are loaded), visit the following URL:
http://redirector.c.YouTube.com/report_mapping
And post the server number in your comment, so we can help you from there.