Due to poor optimization and driver difficulties users with dual GPU solutions are having problems achieving solid frame rates on a variety of hardware. If you are running a SLI setup and are experiencing strong hiccups during gameplay this quick but effective step-by-step fix might just solve all your problems without tinkering with any of the more advanced setup…
Step 1) Obtain and install nVidia Inspector from a trust-worthy website or use the one provided by Guru3D.
Step 2) Run the application and go into Profile Settings by pressing the button marked on the picture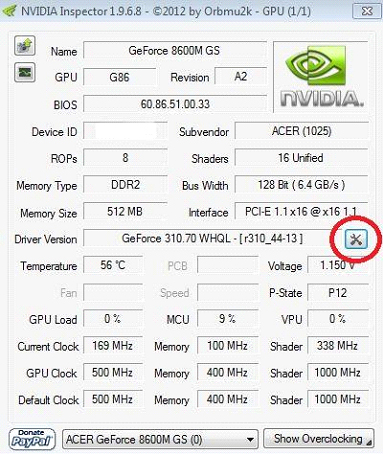 Step 3) Make sure you have selected Far Cry 3 from the drop-down menu (marked as number 1) and then proceed to click on "Add application to current profile" (marked as number 2)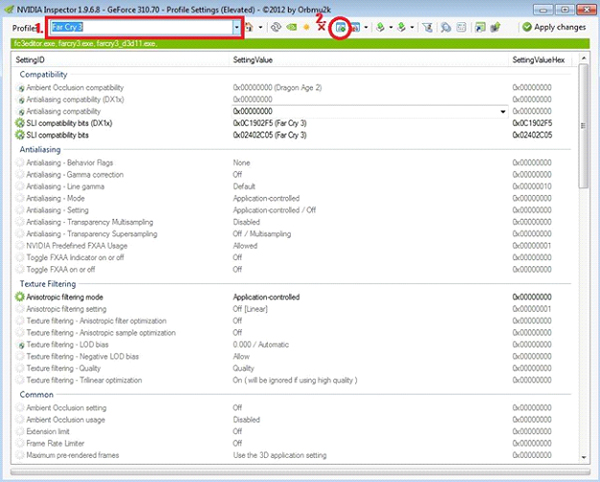 Step 4) Navigate to where you Far Cry 3 is installed and locate the file "farcry3_d3d11" (located in the game`s BIN sub folder) and press OK.
Step 5) Click the "Apply changes" button in the right corner of the nVidia inspector application and you are good to go!

While this few steps do wonders for many gamers it must be said it is not a 100% solution to all the SLI problems that occur related to this game. Updating drivers and patching software might solve problems for others.
Note: Nvidia inspector applies certain profile settings before the game launches. Profile settings consist of Anti-aliasing, texture filtering, FXAA settings, SLI bits. These are all software settings and by no means do they alter your hardware settings so rest assured you can tinker with all of them without being burdened of hardware malfunction related to them.