Are you wondering how to set Google.com (US) English as your default search engine in your browser? By default Google.com will redirect you to the Google interface in your language (google.co.uk , google.com.au , google.ba , google.be , google.co.jp google.si , …) based on your location.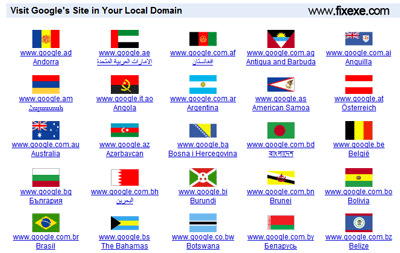 Follow these simple steps to set Google.com as a your home page in your browser (Internet Explorer, FireFox,  Chrome, Opera).
go to your browser's main options
set your home page as http://www.google.com/ncr
click on OK or Apply button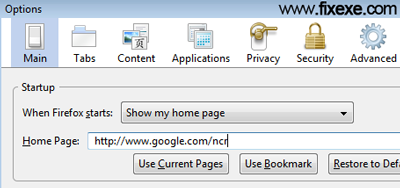 Do you still have problems?
Fixy recommends you to run the best fix tool to repair and speed up your PC!

Registry Easy
(4.7 MiB, 7,795 downloads)
Works best with: Windows XP, Vista & 7