My computer takes forever to start up because I have too many programs that open up when I turn on my computer. In order to speed it up, I decided to disable some of the unneeded start up programs. I was thinking about downloading a program to disable the start up programs, but I discovered a way to do it in Windows.
First click on the Windows logo in the bottom left corner. After doing so type "run" and press enter. In the run box type in "msconfig" then click ok.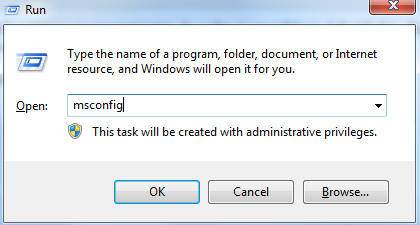 When you have reached the msconfig window click on the startup tab on the top. Now just simply uncheck an item to avoid it being started up every time Windows is. After finishing with your choices click "Apply" then ok. You computer should give you a message stating if you want to restart. Chose the restart button.