After reading the excellent reviews about Windows 7, I wanted to upgrade my Windows XP computer to Windows 7. There was one problem though. My computer does not have an optical drive. I was determined to go around the problem and I did. I discovered a way to install Windows 7 via USB. The install times were greatly reduced.
First you will need to back up any data on your USB, because you will need to format it. Open the Command Prompt as Administrator by right clicking the cmd.exe file, and select run as administrator.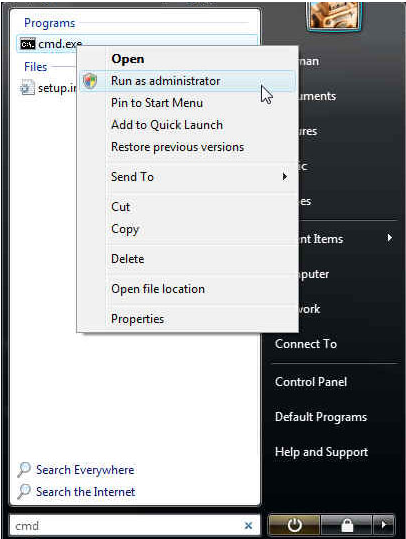 Now type "diskpart" in the command line, which will enter the Disk Partition command line tool. This will allow you to format and create partition on an active disk. Then type "list disk" which will list all the active disks. You will notice that each active disk is associated a number.
Type the following commands, one at a time.
Select Disk # ( What is the number associated with your USB. For Example, If 7 is the number associated with your USB type in Select Disk 7. )
Clean ( This will remove all the existing partition from the disk)
Create Partition Primary ( It will create a new partition with default parameters )
Selection Partition 1 ( It will focus on the partition you just created )
Active ( This will activate the partition so it will be a valid system partition )
Format FS=NTFS ( It will format the partition to NTFS )
Assign ( This will give the USB a windows volume )
Exit ( This will close the disk partition tool )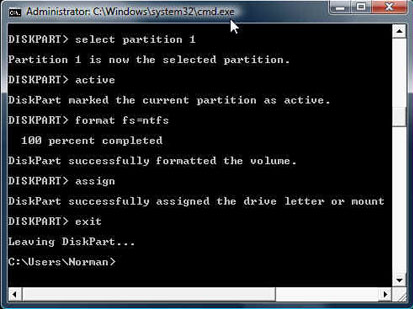 Now, we will need to turn the USB into a bootable device. First copy all data on the Windows 7 DVD to a folder on your desktop.
Type the following commands:
CD Boot ( It will open the Boot Directory )
Bootsect.exe /nt60 L: (Replace L with the letter assigned to your USB )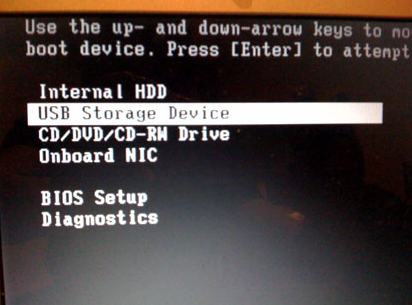 Just copy all the content of the Window 7 DVD to your USB and your done. When you reboot your computer the files will automatically be loading. Make sure that your USB boots before your hard drives. You can change the boot order by pressing F2 or F12 when your computer is booting.