We all have a common problem related to our personal computers, which is "My computer does not have any sound". This is a very common issue, which has hardware, or software related issues that you need to check to trouble shoot this issue. First, you must ensure that your sound system is receiving power.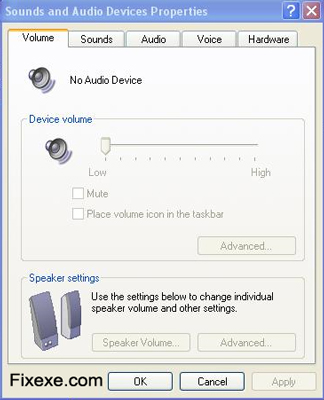 If so then check to see if the sound cord is inserted in the correct slot of the PCI. This is one major mistake, which usually happens. After you have finished this process, do check to see if your sound card, if you have any, is all right and in working condition. Even after completing these checklists if you do not get any sound then we will have to understand that it is a software issue.
Click the volume icon on your task bar and you will get the box representing the systems volume meter. Slide up the bar to check if you are hearing any sound if not go to the control panel and find your sound driver that you have installed. Usually there is a sound driver application that gives you the demo of different sound effects. If this does not work at all then it is advisable that you go to the Add or Remove Programs section of your control panel, uninstall your sound driver, and then reinstall it by using the driver disk. This will automatically restart your machine and surely, after this you will be able to restore your sound on your computer.
Do remember that if you have a sound Card installed in your computer then you may have to repeat the same process of uninstallation and installation of device driver that you did for the sound driver. This process is necessary to ensure that you have taken all the necessary steps to trouble shoot your problem