You no longer see installed extensions, known as add-ons in your latest version of Firefox.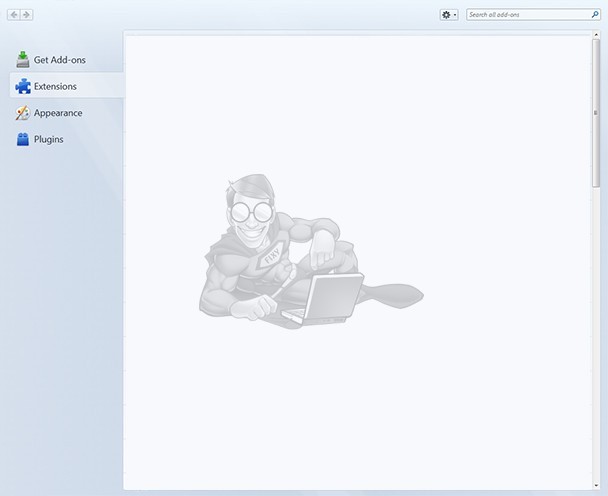 To fix this annoying issue, follow those steps:
Close Firefox.
Click on Windows button + R.
When run appears enter: %APPDATA%\Mozilla\Firefox\Profiles\

Navigate to the profile.
First create a backup of extension.ini and extension.sqlite.
Now permanently delete extension.ini and extension.sqlite.
Restart your Firfox browser.
Firefox Addons Manager should now be restored and working.
Do you still have problems?
Fixy recommends you to run the best fix tool to repair and speed up your PC!

Registry Easy
(4.7 MiB, 7,795 downloads)
Works best with: Windows XP, Vista & 7