If you are using Firefox browser, most probably you might be facing difficulty while opening Hotmail inbox. Due to this problem, I started using Google Chrome in combination with Mozilla Firefox. Hotmail email opens neatly in Google Chrome. Actually, it is a known issue in Firefox 3.10.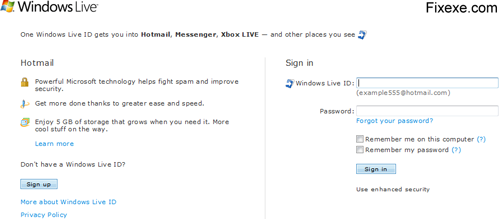 When its Beta 2 version was released in December 2008, everyone started having the same problem. If you click Inbox on the left pane, on the bottom left, you will see "Loading…" message and that's it. Even the messages are the inbox remain inaccessible when you try clicking them. People have tried finding a solution to this problem but no avail. In fact, even the Mozilla programmers know it.
This is something I dislike about Beta software. The problem is that you don't know when you will face a problem and no one can do anything about it. With Beta web browsers, there is some relief that they are faster than their older versions, hence people have a tendency to quickly switch over to the latest update. If you are using Firefox 3.1 Beta 2, then it is time you update it to Firefox 3.1 Beta 3. To your amazement, you will see that in the new version the problem of Hotmail has been resolved. What a relief for Firefox users! The Firefox developers have stated that this version is comparatively stable and more reliable than the last version.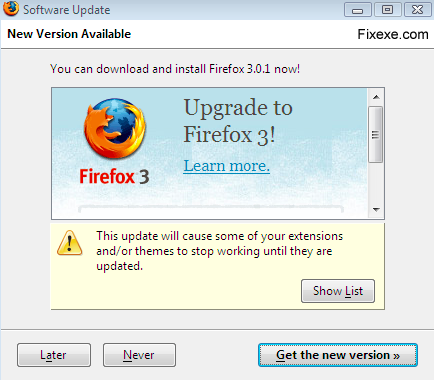 The new version of Firefox uses the Gecko 1.9.1 rendering platform which was in the development phase for the past nine months. The developers of this new Firefox version have worked towards improving its web compatibility, performance, and ease of use and the effort is showing. There are a host of new things incorporated in the new version. The beta is now available in sixty-four languages. They have used the new TraceMonkey Javascript engine which improves performance and provides stability. The private browsing mode has also been improved and so has been the web worker thread support. A new native JSON support has been incorporated and they have also made improvements to the Gecko layout engine. In addition, support to new technologies such as video and audio elements has been provided in the new version.
But before you decide to install the Beta 3 version of Firefox, be sure that you understand its limitations too. There might be some add-on compatibility problems and make sure your plug-in is compatible.